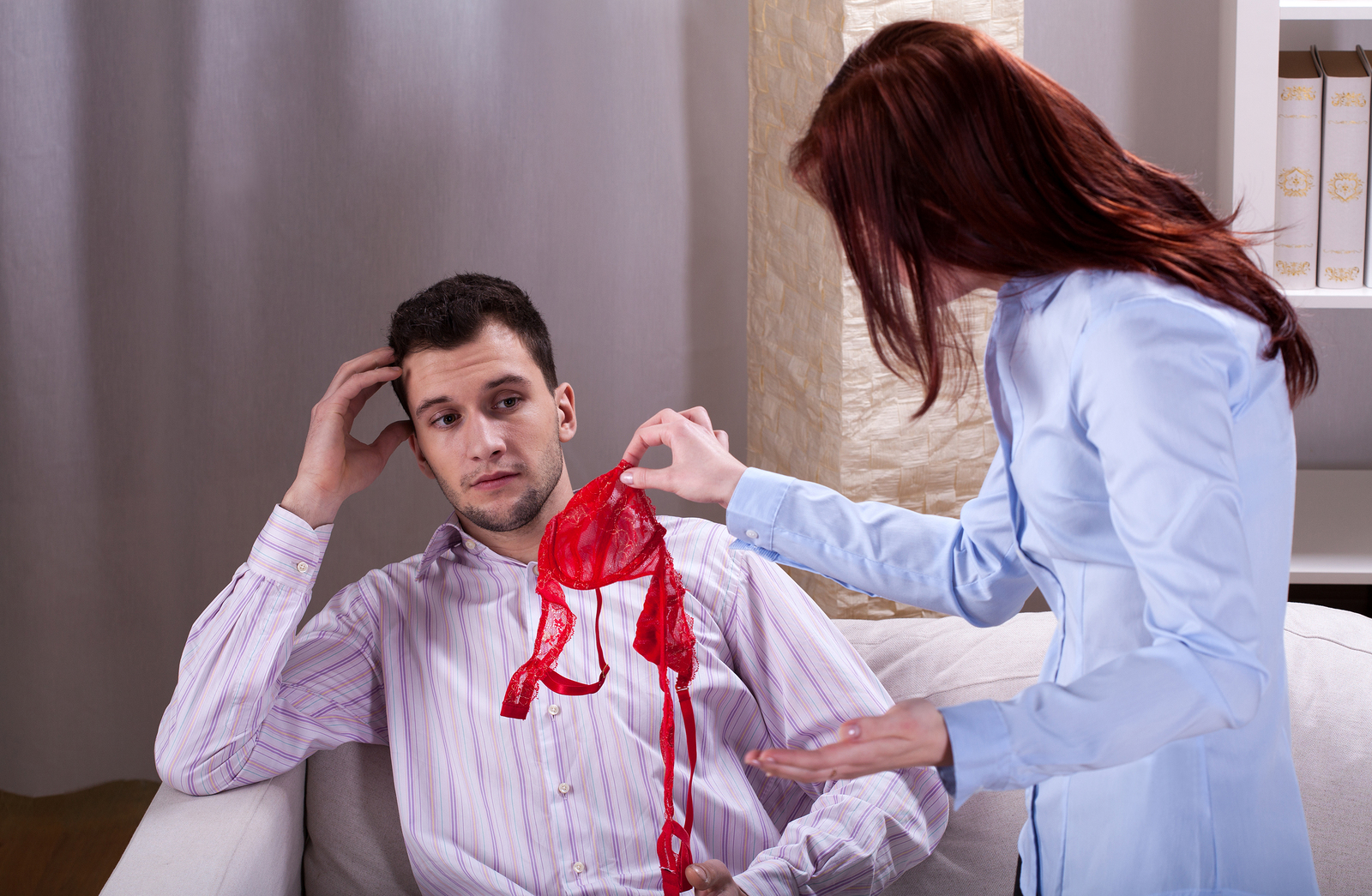 Most people know that overcoming addictions to food, drugs, alcohol and other substances can be very difficult. Just because it doesn't involve a food, drug or drink, sex addiction is very misunderstood. In fact, many people scoff at the very idea of it. For those who have sex addictions and the people who love them, however, it's no laughing matter. Sex addiction is, indeed, a very real phenomenon, and it's one that can not only destroy relationships but entire lives too.
If you think you may be a sex addict or suspect your partner is, the Internet offers a wealth of resources for learning more about this condition. Of course, wading through the many sites and blogs out there is pretty overwhelming, which is why we've hand-picked 17 of the most useful resources.
"Information for Spouses/Partners of Sex Addicts"
This is an excellent starting point for anyone who is just learning to cope with their spouse or partner's sex addiction. Robert Weiss is a well-known social worker. The UCLA grad has published several books on the subject and has been a contributor for CNN, the New York Times, Oprah and other well-known media outlets. In this post, he covers the basics of dealing with a sex addicted partner and explains how partners of sex addicts often start questioning their own behavior. He encourages partners of sex addicts to get therapy too and advises them to be gentle, patient and forgiving not just with their partners but with themselves too.
This well-researched FAQ includes 14 questions and answers that provide a nice overview of sex addiction. You will find this useful whether you are a sex addict yourself or if your partner is coping with the problem. The FAQ starts off by defining sex addiction and moves on to tackle a number of eye-opening topics. One that particularly grabbed our attention was the distinction between a sex addiction therapist and a regular therapist. Sometimes, sex addicts choose regular therapists as part of their treatment, but it's far better to work with a sex addiction therapist instead. The Center for Healthy Sex is an LA-based sex addiction treatment and recovery facility, so this FAQ offers an insider's view of what the condition is like.
Although this site is mostly geared toward legal professionals, this particular post is enormously beneficial to those who suffer from sex addiction as well as the people who love them. One thing that helps this post stand out is the use of clear, concise, bulleted points. Instead of having to wade through huge walls of text, you can get a quick rundown of sex addiction by scanning through these points. The bulleted lists tackle many sex addiction topics, including tips for diagnosing it, collateral indicators, levels of severity and the 10 types of sex addiction. It wraps up with some pretty incredible statistics regarding sex addiction. Be sure to check it out whether you're coping with sex addiction yourself or suspect your partner may be.
"Behind Closed Doors: I Married a Sex Addict"
This intriguing post is written by guest blogger Paldrom Collins, who provides a unique look into what women go through when married to sex-addicted men. Collins is married to a man who counsels other men about sex addiction. In her post, she confides that his profession initially concerned her, but now she is ready to share her insights with women who think they may be married or partnered to sex addicts. As she notes in her post, sex addicts are regular, everyday people. She then expands upon this point to highlight things to keep in mind when coping with sexual addiction and compulsion. The Women on the Fence blog is a great resource because it is run by a certified women's life, business and success coach, and this post epitomizes the excellent advice you will find within its pages.
This post appears on the website of Janice Caudill, PhD, a licensed psychologist and sex addiction therapist, and it's written by Dr. Caudill herself. It kicks off with a series of questions and answers regarding sex addiction and then segues into a test that will give you an idea about whether or not your spouse is a sex addict. There is then a checklist from S-Anon, a sex addiction 12-step program, that also provides insight into whether or not you are partnered with a sex addict. Work through the lists on this page to have a better idea of whether or not your partner has a sexual addiction.
"Why is My Husband so Angry? It All Comes Down to Shame"
The title of this post basically says it all. It appears on this amazing blog, which is run by a woman who happens to be a certified clinical sexual addiction specialist. She has been married for 13 years to a sex addict, so it's safe to say she knows what she's talking about. This post explains the relationship between sex addiction and anger, which usually stems from abuse early in life. It also notes that partners of sex addicts overwhelmingly suffer from PTSD, which is something to keep in mind and is another compelling reason to consider therapy yourself.
"Why 'Sexual Addiction' is Not a Useful Diagnosis – and Why it Matters"
In this eye-opening post, Dr. Marty Klein puts his more than 30 years of professional experience to work on the issue of being diagnosed with sexual addiction. Dr. Klein believes that too many untrained, uneducated folks are entering the sex addiction treatment field. He takes exception to treating sex addiction with 12-step programs and believes using the addiction model to diagnose sexual problems is a big mistake. This post flies in the face of much of what you'll read about sex addiction online, but it's nice to have an alternative viewpoint to consider. The overall gist of this post is that sexuality isn't dangerous and shouldn't be treated as such, and normal behavior is often confused with sex addiction.
"Six Things That Help Marriages Survive Sexual Addiction"
Like many who are either sex addicts or partnered to them, you may assume that your marriage is doomed to failure due to the addiction. If so, you must read this interesting blog by Dr. Hatch, who is a licensed clinical psychologist who's taught at UCLA and who now runs a private practice. In this post, Dr. Hatch explains that it is actually more than possible for a marriage to survive sexual addiction. That's partly because the relationship itself is highly unlikely to be the cause of the problem. Rather, the roots of sexual addiction typically stretch back to childhood. Dr. Hatch then proceeds to outline six steps for helping your marriage survive the ordeal, including doing the work, getting separate counseling and abstaining from sex for six months.
"Can I Find Happiness with a Sex Addict?"
If you're already partnered to someone who you suspect to be a sex addict, you may not like the advice that Katz gives in this post. However, it's still well worth reading. This blog features a long, thoughtful question from Zoe, a woman who recently broke up with a man she suspects to be a sex addict. She earnestly asks Katz whether she should consider getting back with her ex, and Katz advises her not to do so. It's important to keep in mind that Katz, a dating coach, admits to not being any sort of expert on sex addiction, so you may want to take his advice with a small grain of salt.
"I'm a New Person Now – Freedom from Sex Addiction"
After reading this article, you should browse more around this engaging and informative site, which serves as a resource for those with sex and porn addictions. This article is written by one of the company's clients, who explains what it's like to be recovered from sex addiction. He delves into the way he used to think while he was actively embroiled in sex addiction, including the fact that he had several sub-personalities and that he often behaved like a teenage boy. It's compelling to read about the addiction from "the horse's mouth," so to speak, and you'll get a lot from this post whether you're a sex addict or believe you are partnered with one.
"5 Warning Signs He is a Sex Addict: Are You Paying Attention?"
As the name of the site implies, it's a resource and community for divorced moms. Not surprisingly, many are either divorced from sex addicts or end up dating or remarried to one. At any rate, this post highlights the top five warning signs that someone is a sex addict. It provides a run-down of the top symptoms of sex addiction, including an excessive obsession with pornography and needing to masturbate immediately after sex. It also blows away some common misconceptions about sex addicts, including that they always have multiple partners and that they always cheat. It also helps to explain the differences between having a high sex drive and being addicted to sex.
"Help! I Think My Partner/Spouse is a Sex Addict"
This website is run by a company that provides three-day intensives for men and couples who are coping with and recovering from sexual addiction. It includes an extremely extensive list of symptoms of sex addiction, so it's a great place to start gaining a clear understanding of the condition. One way in which it stands out is by not only having lots of written content but a few videos too. You'll learn many interesting things in this post, including steps you should take to handle sex addiction and the fact that partners of sex addicts need therapy too. It wraps up with a very useful book recommendation, and you should consider checking it out as well.
"Partners, Spouses and Families of Sex Addicts"
This post acknowledges that sex addicts' actions don't just affect their partners and spouses; they affect the whole family. As with all of the entries on this interesting blog, which is run by Cohn, a sex therapist and psychotherapist, it is bursting with compelling advice and information. This post is basically a FAQ, so it is easy to navigate. Even if you are looking for advice about a specific topic, you should read through all of the questions and answers. Also, be sure to check out the exhaustive list of additional resources that Cohn includes. Each one is conveniently linked, so you don't have to search around to learn more.
Although she started her career on Wall Street, Kaplan's fascination with human behavior led her to earn a master's in counseling and psychology, and she now runs a successful sex addiction practice. In this post, she explains what you should look for while deciding whether or not you need help for a potential sex addiction. She really drives home the point that most sexual addictions are rooted in childhood trauma. With that in mind, anyone who believes they may suffer from a sex addiction should look back at their early childhood experiences. By exploring them with a therapist like Kaplan, a sex addict can overcome those old traumas and ultimately overcome their addiction too.
"My Husband has been Sober for Awhile in His Sex Addiction but I still See Addict Behaviors. What is Going On?"
You're going to love the openness with which Rhyll, the author of this site, explains her own experiences being married to a sex addict. In this post, she tackles the question that is posed in the title. The person who wrote the question explains that her husband is also a food addict, so she's not sure if his behavior has to do with that or with his sex addiction. One of the best insights from this post is that sobriety is not recovery. To overcome sex addiction, the sufferer must actively work on his or her recovery. In the case of the writer, her husband most likely isn't working on his recovery, which is why he is exhibiting these behaviors. One of the most refreshing things about this post and the site in general is that they are written by someone who is actively living such experiences.
"Sexual Addiction: As Seen Through Your Partner's Eyes"
As the partner of someone who is grappling with a sex addiction, it is probably not easy for you to see things from their perspective. However, it's important to try to put yourself in their shoes if you want to help them overcome their problem and save your relationship. This post comes to you from this health-based recovery website that sponsors a number of partners workshops. It outlines the kinds of thoughts and feelings that are experienced by sex addicts through various stages in their lives, including early experiences, middle experiences and experiences they have later in life. This post is great because it really drives home the point that sex addiction isn't something that crops up overnight. Rather, it's an addiction that has roots stretching back for many decades, which explains why it's not so easy to overcome.
Kohll, who has more than 15 years of experience in counseling sex addicts and their partners, provides an informative run-down of the basics of sexual addiction in this interesting post. The article delves into what Kohll calls the "sex addict belief system" and highlights common behaviors that are exhibited by sex addicts. She also explains the stages that people often go through on their way to becoming sex addicts. Make sure to read the entire article because it concludes with a section explaining signs that you may have a porn addiction. Porn addiction is often closely entwined with sex addiction, so this is something you need to consider if you believe you or your partner is a sex addict. At the same time, though, it's important to remember that these are separate addictions and that they don't always occur simultaneously.
You may be asking yourself if you really need to check out all of the blogs and articles highlighted above. While a few of them are geared specifically toward sex addicts or the partners of sex addicts, they all contain information that will be useful to both. Besides, it never hurts to consider advice that's directed at the other side of the equation.