Break Free From the Affair
Affiliate Program
In the Break Free Affiliate Program you:
Receive 50% commission ($24.98) for each sale of the e-book, "Break Free From the Affair."

Receive 50% commission ($48.50) for each Silver Package (upsell).

Receive 50% commission ($26.98) for each "19 Live Infidelity Coaching Sessions" (audio tape series) sold.

Receive a 50% commission ($19.98) for each copy sold of the E-book, "Marriage Makeover."

Receive 50% commission ($17.35) for each sale of "Infidelity Insider" Membership.

Receive 10% commission ($25.70 to $61.70) for each of Dr. Huizenga's Coaching Packages.

Receive additional 10% commission on all second tier sales.
---
Affiliate Program Agreements:
Receive payment on the first of the month ($50.00) minimum. Our assistant cuts the checks or uses Paypal (especially for international affiliates).

Receive the benefit of a Two-Tier Affiliate program. You cash in on 10% of all sales that others in your sphere of influence make who sign up for the program through your efforts.

Receive affiliate Updates. Periodically new products, incentives and perks are added. You will be the first one to take advantage of these new marketing products and strategies.

Receive the warm feelings of serving a purpose and helping thousands of people in dire relationship crisis.

Your own password protected Resource Center is available with the articles, images and marketing strategies you need to quickly add to your site and begin generating income. The Center is also the place where you find your commission statistics and a host of other real time statistics. Note the navigation bar below that directs you to everything you need to set up and monitor your program!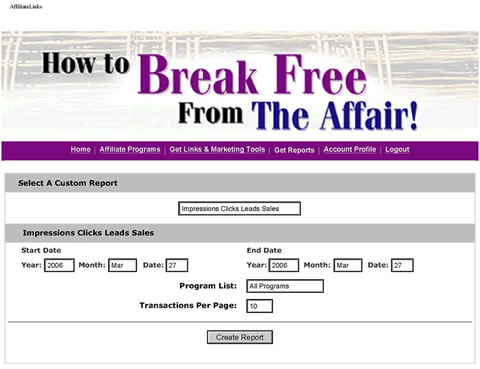 ---
Join with me to spread rich content
and increase your revenue!